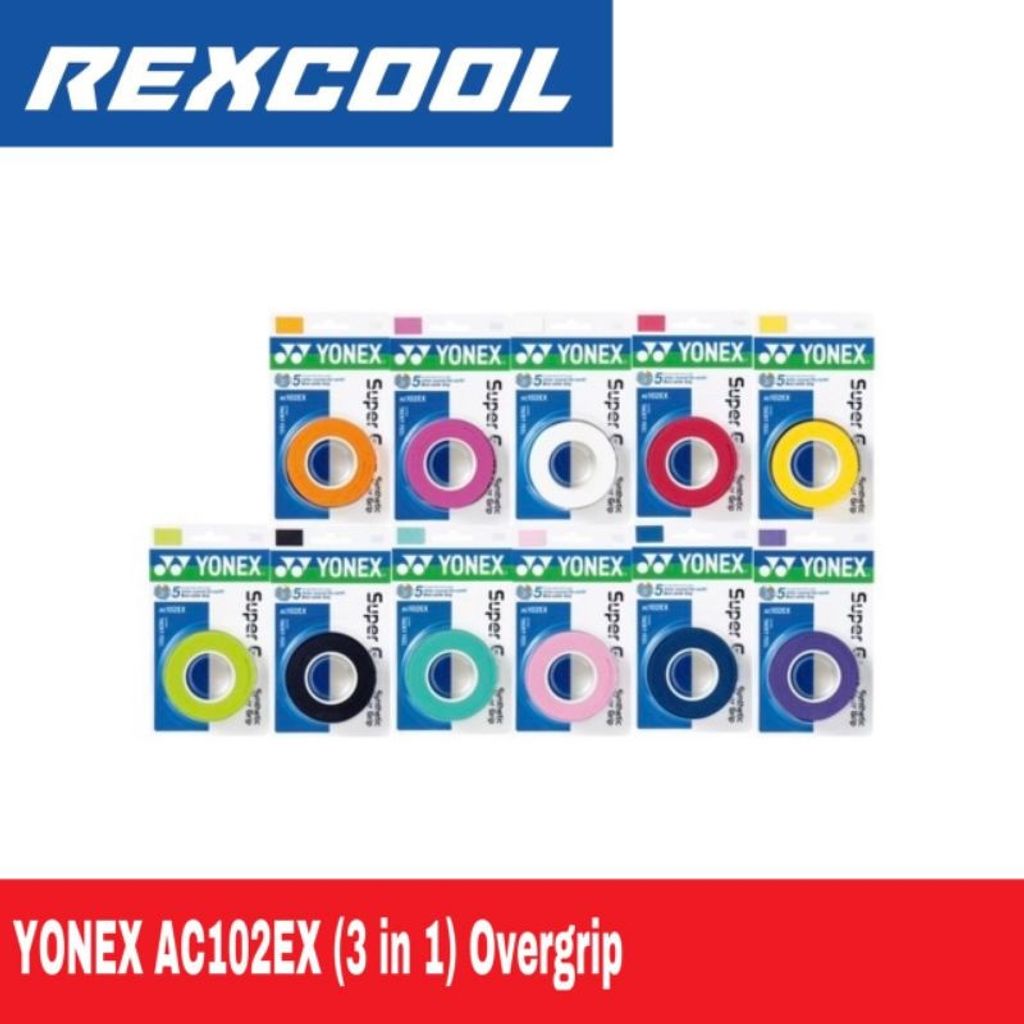 %
YONEX AC102EX (3 in 1) Overgrip
Yonex AC102EX (3 in 1) Overgrip

Item Code: AC102-3
Tacky Feel
Width: 25mm
Length: 1,200mm
Thickness: 0.6mm
Material: Polyurethane
Made in Indonesia

Feeling
Comfort: 5.0
Tackiness: 4.0
Absorbency: 3.5
Durability: 3.5

Description
The Yonex Super Grap (AC102-EX) overgrip is one of the most popular grip in the badminton world. Used by many professional and top world rank badminton players, the Yonex Super Grap overgrip offers excellent comfort and good tackiness. Three (3) grips in a package.